I've never played Dawn Patrol that I can remember but I'd love to check it out (anyone have one to sell or trade?)… I was doing some quick web searches for it over the weekend and found this impressive set of pics from someone's campaign set up. It took about a year of preparation…
Daaanng..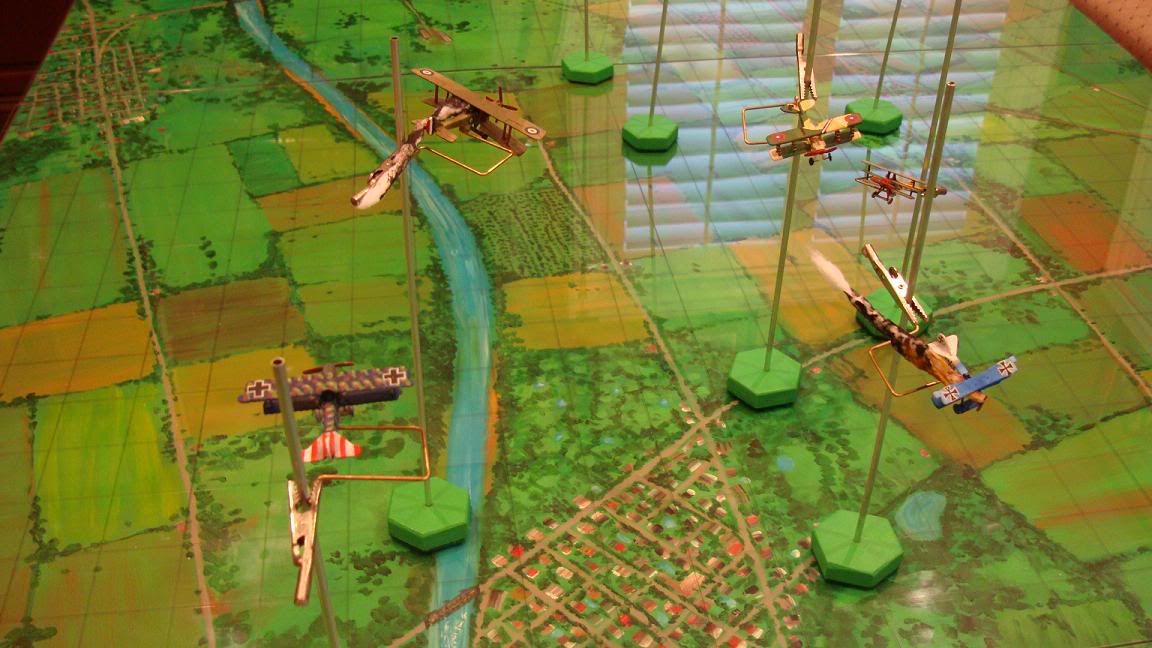 More pics and info.
Then I discovered the spanish RPG "Dogfight" by
Ludotecnia
. It's part of a series of games called Cliffhanger which are being published once a month and cost only a few euros apiece. I'm hoping to get my hands on a couple of these… There's a nice little review
here
. Just thought I'd share for any fans of the genre.